Transform Your Mind, Body & Health Forever!
I personally transformed by body from fat and lethargic to optimally healthy and full of energy, and I can teach you how to as well.
Two reasons typical diet programs have failed you is because they are not customized for your genetics, and they do not provide enough accountability.
This is not an ordinary diet program. the Mind/Body Transformation Course offers scientifically proven nutrition customized for YOU, lifestyle modification, and … most importantly, ACCOUNTABILITY!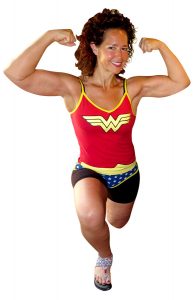 Take the next 12 weeks to learn and practice
how to be the best versions of yourself, forever.
Change Your Perspective
Science-based nutrition
Healing fitness
Sustainable lifestyle
My Mind/Body Transformation Course if PERFECT for you!
One the fence? Watch My Video.
My program produces results for those dealing with…
Tried ALL the diets and nothings sticks?

Taking too many medications?
Nutrition, fitness, and lifestyle instruction that empowers you to get optimally healthy! My courses integrate nutrition, nutritional therapy, strength & conditioning coaching, and lifestyle modification mentoring. I was able to lose 165 lbs. We can do that, and MORE, for you at Fully Fueled Fitness. You too can achieve "Mind Body Transformation" via one of my course offerings using an online-based instructional platform. Choose from private one-on-one phone consulting, weekly group online calls, or a self-directed course.
Select Course to Enroll Now
The results you want are just a few clicks away!