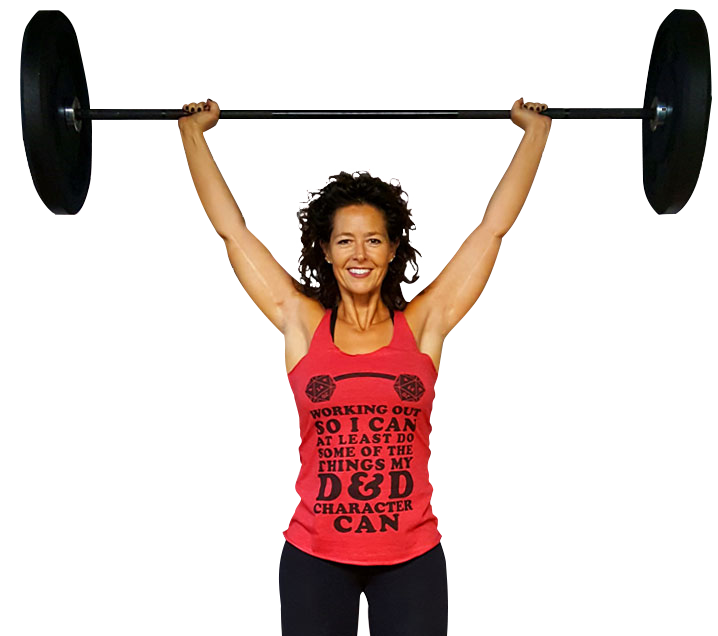 Fully Fueled Living
Do more of what you love and feel great!
Dr. Kerry Thuett is a holistic health, fitness and life coaching consultant who teaches people how to use nutrition, movement, sleep, and stress management to lose fat, build muscle, and optimize health and healing.
Her methods are bio-individual, and help fuel the body to heal itself of chronic diseases of modern man.
Lose Fat, Feel Great!
Dr. Kerry Thuett has a Ph.D. in neurotoxicology and is a certified nutritional therapist, strength and conditioning coach, and a trained behavioral change and lifestyle consultant. She has 25 years of teaching / coaching experience. She personally lost 165 lbs while increasing muscle by 33% using fat loss and fitness techniques she researched and developed. Dr. Kerry can work with you to develop an individually tailored plan based on your goals, genetics, the neuroregulation of appetite, and lifestyle.
In-person and Online Coaching
Personal Training
Get the most out of your workouts with my fitness instruction.
Dr. Kerry is an expert in body composition modification. She is certified in strength and conditioning by The National Strength and Conditioning Association, the premier academic strength and conditioning organization in the world. She is also certified and trained in Gray Cook Functional Movement Systems™, Yoga Tune Up®, Mobility WOD™, GymnasticBodies™, Olympic weight lifting, powerlifting, kettlebell sport, CrossFit®, and Precision Sports Nutrition™.